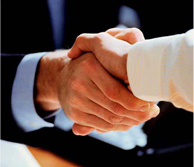 Paul & Company is a leading DISTRIBITOR for WIDIA PRODUCTS LIKE Turning, Holemaking, Milling, Tooling System, Solid Carbide END Mills, Brazed Carbide Tips ETC. SUPER Diamond Grinding Wheels, E.D. ELECTRO PLATED WHEELS,Diamond Dressers & SHIBALLOY Carbide Rotary Burrs. WE SPECIALISED IN STOCKING & SUPPLYING Carbide Tips and Diamond Wheels for Polyster Button Manufaturers and Carbide Tips and Round Plugs For Steels Rolling Mills & G.I. PIPE INDUSTRY.
EASTABLISHED IN 1972 Paul & Company are a pioneer in the same . We have given an excellent value for money results to ALL OUR customers. THAT IS WHY We are STILL A leading supplier FOR MANY OF OUR CUSTOMERS FOR SO many years.
OUR'S ON-TIME , IN-TIME ,EVERY TIME DELIVERY/SERVICES HAD MADE US A FRIEND OF OUR ESTEEMED
CUSTOMERS.